So, that's that. Normality is resumed again. The last bit of summer World Cup action that we will see for the best part of a decade, comes to an end. Although the final and the opener were only separated by 31 days and an extended game of "Where's Putin?", it seems an age ago that Robbie Williams told the world to fuck off before Denis Cheryshev netted twice past the hapless Saudis. To say it was the World Cup that had everything is probably false. Rather, it was the World Cup that had everything you never expected.
French fans celebrate in Lyon after winning the World Cup today pic.twitter.com/BjWuukBBOy

— FootballAwaydays (@Awaydays23) July 15, 2018
Germany performed the most un-German activity possible and finished rock bottom of their group. Lionel Messi's Argentina side were a car-crash version of their usual selves, in the great man's final chance at an international triumph. The hosts excelled to such an extent that even doping couldn't have been used as an explanation. England impressed while a country with a population less than that of Singapore's reached the final, and Senegal exited through a rule that FIFA surely just made up in a hurry to reach tournament deadlines. "Don't worry Gianni we'll never have to use it"
France were deserved champions, even if they won't receive the plaudits and acclaim that, for example, Spain's iconic 2010 side do. It won't be looked back upon in the beautifully romantic light that Les Bleus' 1998 triumph or Italy's victory in 2006 is, however of the 32 countries that made the journey to Russia, there's little debate that France were the most dominant.
I said on Monday that France's game plan, in many ways has been to have more really good footballers on the pitch than the opposition (yeah, I know, but that's the level of tactical insight you'll be getting on here I'm afraid). It's what got them the third goal. As France flooded the box with the crème de la crème of attacking talent, Giroud, Griezmann and Matuidi all eagerly awaited Mbappe's cross. However taking care of those 3 men in blue, and showing Mbappe the line still wasn't enough, as the man who was once the most expensive footballer of all time was left with space the size of the Red Square, before hammering it home so decisively that even Lev Yashin wouldn't have got near it.
It was also fitting that this tournament's grand finale featured a VAR penalty, and more fittingly it was like almost every VAR penalty in this tournament in that VAR didn't have a clue. If VAR was a robot then I think it wouldn't have even tried to guess that one. Probably would've just pretended that it was broken. Maybe that's why the decision took so long in the first place. All the VAR lads in their full kit just playing dead in that bunker hoping no one notices. The best thing about it was that referee Nestor Pitana made up his mind, turned around to give the decision and then quickly went back to the screen again to have another look. It was like when you want to buy condoms for the first time. He assured himself in his head it was going to be okay before bottling out of it at the last second, leaving them back on the shelf and browsing the biscuit aisle.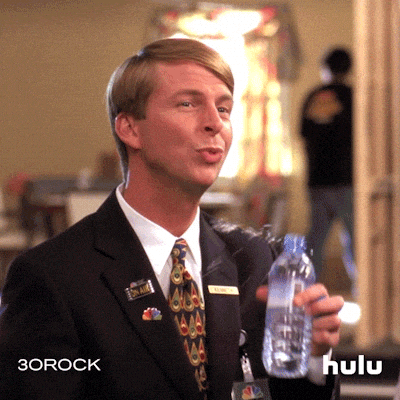 I'll get around to writing another piece about VAR at some stage, I have a feeling though this World Cup could be looked back on in years to come as the tournament synonymous with VAR, in the same way that the 2002 edition will forever be remembered with the short-lived experiment that was Golden Goal.
Croatia both harried and thrilled until the end. They've grown into this competition and have constantly been enjoyable to watch, always looking capable of a goal and rarely cautious. Their wins over England and Argentina as well as Rakitic's spot-kicks will go down in Croatian footballing folklore alongside the squad of 1998. Mandzukic will be able to tell his grandchildren that he scored twice in a World Cup final, even if he may never want to show them either goal, Modric picked up the Golden Ball in what may be his last big hurrah on the world stage and never have I wanted Liverpool to sign a player more than I want them to sign Ivan Perisic.
They didn't all collapse to the ground in despair at the referee's final blast of the whistle. Instead, they stood and pondered what might have been. Unable to avoid the obvious pain of a World Cup final defeat. But unlike Argentina in 2014 or France themselves in 2006, they knew that they had been victorious by even reaching the showpiece game of world football, against all the odds.
And finally, there was Putin. Unlike Croatia, the Russian president has flattered to deceive and under delivered with his lack of appearances. Was looking forward to seeing him in with the ultras for a Russia-England semi-final, to be honest. It really is crazy how much of a somewhat god-like figure he is out there y'know. Organisers rushed to shelter the great leader first, before even considering that the presidents of FIFA, France and Croatia could also feel the rain at the presentation. Apparently, they can. On the topic of international leaders, did anyone else feel that it was bad form from Macron not to wear a France top? He's not much of a laugh, is he?
It's not a #WorldCupFinal without a few pitch invaders. pic.twitter.com/wG0y6oTq5w

— Mantazar Raza (@Mantazarraza) July 15, 2018
Also, I doubt these lads thought Putin was in the stadium. You'd have to be mad to risk it with Big Poppa up in the stands. They'll do well to walk the streets again before Kylian Mbappe retires. Nice to see Javier Mascherano staying busy though.
So long Russia. Thanks for the memories. The reasons behind your right to host the tournament were questionable and at times blatantly corrupt. But no matter, you gave us something far more important in return.
As if this Iranian just tried to do a somersault throw in? I am creasing pic.twitter.com/kGZlOGtgaD

— Anthony Joran Martial (@MegaMartial) June 20, 2018
All the best.