"And now over to Jonathan with the weather. 'Thank you Susie, and well yes it looks like the hot weather is here to stay heading into the end of the week as bullshit levels are expected to soar with the Premier League returning on Friday'"
I've always loved this week. The six days in between the Community Shield and that 12:30 kick-off on the second Saturday in August, it's magic. The 21st Century and Sky's continued need to make 22 men kicking a sphere of leather around a field, into a production means that it's now a Friday night affair that breaks the ice on another Premier League season. But nevertheless, the annual commotion around the days leading up to the first weekend, and the matches themselves, remain.
Whether it's constant Fantasy Football chat with endless codes for public and private leagues making heads spin across social media or the yearly predictions which prove to be irrelevant by Matchday 3 when Chelsea have either imploded or have become the second coming of Brazil's 1970 World Cup side again. You have to be a proper bullshitter to make those predictions videos, and I mean that in the nicest way possible.
Every year it's the same story. There's always one of the three promoted teams that no one knows anything about, and therefore everyone puts them 20th. This year, that's very much Cardiff. Don't worry lads, now that all the 13-year-old Youtubers have put you last, you'll almost definitely finish 14th.
One of the teams that are in their second season following promotion are next up being condemned to relegation. I can understand that logic, second-season syndrome and all that. Lastly, usually a fairly discreet, and nondescript, mid-table, established Premier League club is lobbed in there as well. Lord knows why. Probably just running out of options at that stage and needed someone to fill the numbers.
Then there's a nationwide narrative when it comes to the top of the table. Stray away from this at your peril. This year it's most definitely Manchester City in first, the mighty Reds second, and then Mourinho's Mancs third. There's a bit of a free-for-all from 4th down to 6th between the London clubs, but if you're not putting some combination of Everton, Leicester and Burnley at 7th, 8th and 9th, then you really do need your head checked. Twitter will swallow you up, spit you out and throw your damp body about like a ragdoll, hurling meaningless accusations of bias and delusion at you, even if you have no affiliation with the sides that you've predicted will exceed expectations.
Mid-table down to the relegation zone is always a funny one, often it's the only part that the punters actually get right. Mainly because nowadays, in mid-April a win can launch you from the relegation dogfight to fighting for Europe, such is the lack of a gulf in class anywhere in the bottom half. 10th is reserved for a side that's been a bit up and down for the last few seasons, but have signed a few belters in the summer, come on you Irons. There's always one of the three promoted sides that signs a few recognisable names that people get excited about as well. Even though half the "expert predictors" have never seen this team play, the consensus and murmurings that they might be half decent gradually pushes them up through the summer until they're as high as they can go. Usually about 11th-ish. Lookin' at you Wolves.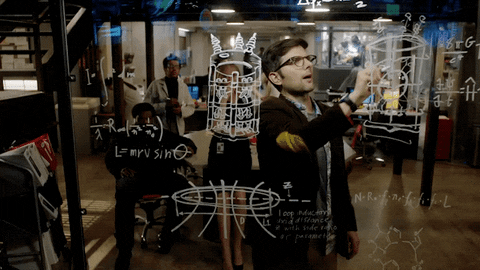 12th down to 16th is usually decided via the method of "right, who haven't I written down yet?". Don't worry about that part, it's very hard to get wrong. And 17th is another reserved spot. Who are we missing? The third promoted team of course! You couldn't possibly send down 2 of the 3 teams who've just come up. That would make it look far too suspicious that you might just be guessing that these new teams you've never seen before are crap. And we can't have that, can we? And that my friends, is your league table.
Anything else? Ah yes, the fantasy football. Well firstly, you'll have to get the code for the league with "the lads". It's going to be very important to pick a strong XI for the first game week. Getting points on the board early will be crucial considering you'll probably have forgotten about it by the September International Break. I'd download an app for checking the results as well for the first set of matches. If you're not refreshing the scores every 5 minutes, desperately checking whether Ashley Barnes has been credited with the assist for Burnley's late equaliser, then what you are really in it for?
And lastly, but certainly not least, what would your fantasy team be without a player-related pun in its name. The less original, the better. So long casual supporters, see you next August. We'll miss you for the LOLs.
All the best.