Theresa May – Arsene Wenger (2013-2018)
He had at least a dozen opportunities to walk away from the absolute cluster-fuck of a situation he had found himself in. He was also partly responsible for the aforementioned cluster-fuck but quite liked denying that things were really as bad as they were.
He's didn't seem to be overly swayed by public opinion of him despite poor results becoming increasingly frequent. Also, his side's constant mediocrity had made his underwhelming 4th place finishes (and her withdrawal agreement) appear acceptable over time.
Both May and Wenger are far from keen on markets (single and transfer).
Likely to be out of the job soon, although we said that about Wenger for about a decade.
Jacob Rees-Mogg – Neil Warnock
He's overwhelmingly in favour of just getting on with it and leaving the EU, despite all the evidence that suggests it's an awful idea. He acts almost as a time-traveller, representing a by-gone age which nostalgia makes him think was better than the modern day.
Both infamous for a viral clip from the 90s. Mogg's interview with Ali G is almost as eye-opening as Warnock's half-time rant during his time at Huddersfield.
Nigel Farage – Roy Hodgson
Okay, Farage isn't an MP, but should Hodgson even be classed as a manager anymore?
He still seems to get jobs here and there despite a consistent record of failure over several decades. The media thinks he's great and for some reason, they reckon his opinion on national issues is still relevant.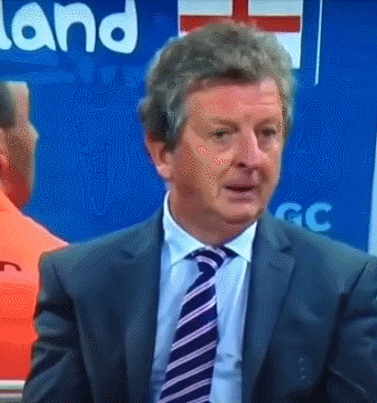 Has no problem lying to people and denying facts. Domestic success has been extremely hard to come by despite repeated attempts and yet he's still able to build a career off one big success in Europe ten years ago.
Wears a smug expression on his face 24/7, even when sleeping. Happy to throw others under the bus for mistakes that were as much his as anyone else's.
Jeremy Corbyn – Maurizio Sarri
Strongly anti-establishment. Was once seen as a sign of hope, a revolutionary who would bring back the good times in a way never seen before. A cult hero, if you will.
However, over the last few months, it's slowly begun to fall apart and his squad has turned against him.
He sometimes appears incapable of making obvious logical strategic decisions.
Imagine getting paid millions a year for your football expertise & still not having started Hudson-Odoi in PL, playing a World Cup (& two-time PL) winning CM out of position & leaving another WC winning striker (& now France's 3rd top scorer) on bench too.

Sarri not sorry. pic.twitter.com/i26d5J2yp2

— Spencer FC (@SpencerOwen) March 25, 2019
Him and his team have done well in Europe over the last year. Deep down, however, he'd probably prefer to just be out of it, even though the only way he's going to win a trophy and keep his job is to remain in.
Has been accused by the opposition of being a madman. Has also had to drop a few key players in recent months.
Caroline Lucas – Eddie Howe
Quite progressive, and maybe a bit naive. Most people seem to like him, mainly because he's harmless. Manages the forgotten team in the league and never has any problems maintaining their status. However, his chances of bringing them up any higher than ninth place are slim to none.
Every other club chopping and changing managers has made it seem like he's been in his current job for an age, but in reality, it's only been a few years.
Despite his popularity, everyone would be a bit disappointed if he got the England job.
David Cameron – Louis Van Gaal
Pro-Europe.
Got off in the summer of 2016, leaving behind the mess he had created to be cleaned up by somebody else. A wise decision with the benefit of hindsight, although he should be coming in for more criticism for what's gone wrong in the intervening years. He's kept a curiously low profile since then.
Likely to be found in Nice with his trotters up.